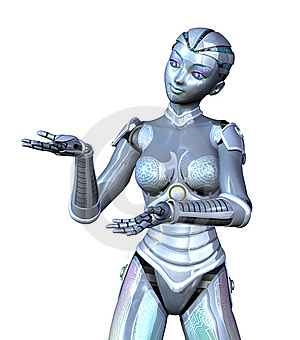 Joe Quirk may be the world's
first
evolutionary psychology (or sociobiology) comic. That's not a big audience share yet, but his entertaining book,
Sperm Are from Men, Eggs Are from Women: The Real Reason Men And Women Are Different
, has been well received. By focusing on sex and relationships, Quirk is broadening the audience for the study of the genetic roots of human behaviors.
Quirk recently spoke at the
Future Salon about the relationship between
"The Singularity"
and
"sociobiology."
A few days before his talk, he joined me on my NeoFiles podcast to talk about this very same subject. Jeff Diehl joined me in asking Mr. Quirk some questions.
To listen the full interview in MP3, click here.
RU SIRIUS:
How did you get interested in The Singularity?
JOE QUIRK:
One of my friends, Steve Potter, a neuro-engineer used to tell me about this one guy,
John Smart
— about how he was a visionary, and he organized
"Accelerated Change" conferences.
So about five years after hearing about him, I'm at Burning Man, and I'm riding my bike around. And at Burning Man, there are so many things competing for your attention — wonderful visual art and explosions and so forth — but it's sort of a non-verbal place. There isn't much intellectual stuff going on. And as I'm riding my bike around, and all these things are competing for my attention, over my left shoulder I hear the word "gene;" I hear the word "memes," and I stop. And there's this very unassuming white tent with a bunch of people sitting around on chairs as if they were at a lecture hall. And there's this good-looking guy in a woman's nightie. And I'm thinking, "How full of crap is this guy going to be? I know about this kind of stuff." So I stopped my bike to listen.
RU:
How were his legs?
JQ:
Very sexy. Maybe I'm revealing too much here. People do things at Burning Man that are not supposed to get out!
So I listened to this guy, and I knew just enough about what he was talking about to realize that he wasn't completely insane. And he was the one, at that time, drawing exponential curves
[ed: see Ray Kurzweil's explanation of The Singularity]
and describing the exponential nature of change. It was the first time I'd heard about that. So I listened to the lecture and thought, "That's a fascinating guy!" It turned out he was doing a lecture every day, so I kept coming back. The third time I came back, I was on a hallucinogen. I think that did influence me.
RU:
He became
more
impressive? Kind of like the Grateful Dead?
JQ:
Yeah, he became even more impressive and he had three heads. Anyway, I came back to talk to him, and we started talking about the different books we'd both read and eventually I found out he was the guy Steve Potter had told me about.
RU:
So you just recently gave a lecture yourself at the "Future Forum" in Palo Alto titled "Why The Singularity Won't Work Without Sociobiology." So, why not?
JQ:
All these ideas are founded on some assumptions about human nature. And I think some of the assumptions about human nature that we make in the futurist community are wrong. For instance, I've noticed chicks don't dig the singularity. For instance, I went to a recent Accelerated Change conference, and I actually counted up the people, and I found that less than a fifth of the presenters were women, and less than a sixth of the attendees were women.
RU:
That sounds like a high count of women compared to some geek stuff that I've been to!
JQ:
Yeah, when there's actual machinery, it's like 1% women. But I knew a lot of the women who were there, and they were there because it was their guy's primary interest. So
Ray Kurzweil
got up there and
Moira Gunn
was interviewing him, and everybody got to submit a question. And Moira would pick her three favorite questions. So there were all these technical questions about how will the singularity do this, how will the singularity do that. And my question was, "How will the Singularity get laid... err help me get laid?" So she picked my question as an extra one as a way of dismissing it. She said, "Somebody put a joke question in here, and can you believe that there are people here who would write something like this? It's 'how will the Singularity help me get laid?'" And then she throws it aside and tries to move on to another question. But Kurzweil says, "Hang on. Hang on. I want to answer that." And then he goes into this long technical description...
JEFF DIEHL:
...and then he got out his slide rule, and straightened out his bow tie.
[Laughter]
JQ:
Exactly! It was stuff like, "You can wear body suits." He was talking about tactile things and about how people can caress each other from far away. And it was so funny. It's too bad this wasn't filmed, because Moira Gunn's face was getting more and more skeptical, the more he kept talking. She kept saying things like, "Well, what about intimacy? You know, what about actual interacting with a real human being?" And Kurzweil wasn't picking up on what she was talking about. You could tell he enjoys the subject, but he gave a long-winded technical explanation for how to get off. And she was talking about sex as a medium for connecting to another person's soul. So right there, you're seeing this divergence between men's priorities and women's priorities. My wife doesn't care about the Singularity. When I talk about it, it doesn't resonate for her. It doesn't sound exciting to be able to put a machine inside your brain or something like that.
JD:
What about the real prospect of an indefinite life span? I think that appeals to women!
JQ:
I think it does, but I don't know anyone outside the futurist community...
RU:
You
look
young for a much longer period of time. Women are early adopters of youth technology in terms of looks.
JQ:
My wife is actually in the business of making women young and beautiful. She's what's called an aesthetician. She makes people beautiful. So if I could convince her that people can live forever and be young as long as they want, she might be into it. But my explanation ends up being sort of technical and attenuated. There are so many other things you need to know that it tends to become like religion — the rapture for geeks.
JD:
There's not a big female fan base for science fiction, right?
JQ:
Right. So guy geeks are always talking about how you can connect to more people and form more networks with people you never met. And my research tells me women's brains are just more interested in face reading and voice reading and reading all the messages you get beneath the words. Guys tend to concentrate more on the abstract ideas behind the words. So email is unfulfilling for most women. They want to get together at lunch with their friends and make eye contact and stand way too close to each other.
RU:
I like to see that, too.
But I'm still not quite getting the Sociobiology/Singularity hook-up here. You had an interesting Freudian slip earlier. You said, "How will The Singularity get laid?" It could be like that, couldn't it? Couldn't it be more like sex
with
the singularity as opposed to sex within the singularity? Couldn't the singularity be this great, singular mechanistic Borg-like entity, and it's going to need something to have sex with?
JQ:
Right! And I think that's sort of Kurzweil's vision — that we'll be able to make our fantasies real. Why would you actually need another human being?
JD:
From my reading of Kurzweil's book,
The Singularity Is Near: When Humans Transcend Biology
, I suspect, on some level, he's OK with the prospect of evolving beyond sexuality altogether in order to achieve immortality. And I imagine those two probably go hand in hand. If you remove the mortal aspect of existence, you're kind of eliminating the evolutionary reason for having sex. You know as a living being you're going to die, and that drives you to reproduce — and that's where all that sex stuff happens. Right?
JQ:
Yeah, but I'm convinced that we inherit this suite of desires, and whether we die or not, we're going to keep them, unless we find some hormonal way to change it.
JD:
But that's part of it, right? Kurzweil is changing himself hormonally with all of his nutritional stuff. He already claims to have reprogrammed his own biochemistry.
JQ:
Right. He keeps saying his biological age hasn't changed. You know, I saw a picture of him from twenty years ago, and he
did
look younger.
RU:
I'm still trying to get at the connection between the Singularity and sociobiology.
JQ:
I think male geeks in the futurist community assume that human nature is the same as the nature of male geeks in the futurist community. And it's kind of become a little religion; we have our own Rapture and our own eschatology and all that sort of stuff. But I think the idea of merging with machine intelligence is not appealing to lots of different kinds of people. And so when we talk about it, we talk as if this tiny sector of human experience — and the kinds of enhancements male geeks want — is all that there is. But when you describe these kinds of things to most people, they're not necessarily enthused. They're more often afraid. So I think we need a clearer idea of what is universal in human needs to be able to explain The Singularity.
Reader Martine comments: The Singularity is the best thing to happen to sex since some final stages of primate-homonid pelvic evolution enabled face-to-face intercourse among hominids (without losing the ability for rear access).
RU:
I always wonder — can an artificial intelligence understand what it feels like to dance to James Brown? You know? Maybe it can, eventually. I don't know.
JD:
There's also this question of individuality versus networked intelligence. It seems like we're heading towards a networked intelligence that might not have a need for — or a concept of individuality. And individuality certainly encapsulates most current impulses and needs and desires that we think make us human. But once we're post-human, all that goes out the window. So how do you even talk about discreet entities and individuals and desires and stuff like that? Certainly Kurzweil wants us to think that we can carry that humanness with us, but it might all just go away! And something else will be there, and it won't be what we are now. So there's kind of a good reason to be afraid of it, because you don't know what the hell that means.
JQ:
Yeah. It's hard to distinguish some descriptions of The Singularity from Armageddon. And I think the pretense; the assumption of the hardcore pro-Kurzweil futurists is that all these things — dancing to James Brown — are reducible to computation.
RU:
It's the "good" aspect of it that I wonder about. Is "feel good" reducible?
JQ:
Singularitarians are assuming that it is, but it's a deep mystery — sentience! I can understand why there would be all the complexity of animal life interacting, competing, and behaving exactly the way it behaves. But I don't think anything in science so far has answered the question, "Why is it
like
something to be alive?" When I poke myself with a pin, I don't just react like a robot; I have an external experience that I also experience inside. This causes us to be natural dualists. It doesn't seem to be a real dualism — I'm a materialist — but I feel like, once a machine passes the Turing test, we don't really know whether it has sentience or not. Of course, I don't know if
you
have sentience. I assume you have sentience because you act like I act.
RU:
Well, I'm a solipsist, so I don't even think you're here.
[Laughter]
JQ:
So even if my enjoyment of James Brown is reducible to some kind of binary computation, it's not clear to me that that's going to give rise to the epi-phenomenon or the emergent property of self-aware consciousness sentience.
RU:
Assuming we are headed towards the Singularity, or at least towards some kind of post-human future, it sounds like you're trying to keep some of the human relation alive within it, and some of the sexuality alive within it. That's a project — making sure that this future does contain these things that we value. Is that part of what you're trying to do?
JQ:
When we talk about the Singularity, it should be grounded on universal things about human nature. Everyone should look at
Donald Brown's
list of human universals. And I think when we talk about it now; we talk about it as California computer nerds — which represents a narrow range of human experience.
RU:
So as California computer nerds, we don't have all of the qualities on Mr. Brown's list of natural human universals?
JQ:
It's the qualities that all tribes in every culture everywhere share. And one of them is a belief in spiritual beings that care very much about how we behave.
RU:
Of course there were attempts to eliminate that in China and other places, but it continued.
JQ:
I don't think you can eliminate something like spiritual belief, in a top-down way. But certainly most people in the Scandinavian countries are atheists. There's a lot of atheism in the world now. But still, there are no cultures that don't have some people who believe that there are invisible beings who care passionately about how they behave.
RU:
You're using the word sociobiology, and currently the trendy term is "evolutionary psychology." And actually, some people make a distinction between the two of them and say sociobiology was more completely enthralled by genes, whereas evolutionary psychology sort of combines genes with environment and other factors. Talk a little about your interest in sociobiology, which is the older term that came from
Edward O. Wilson's amazing book
.
JQ:
I'm trying to steal back the word sociobiology, because sociobiology, strictly defined, is the biology of behavior of all animals. It got in trouble, back in the early 70s, because human beings were included among the animals. E. O. Wilson's one of my heroes. The last 1/30th of his book,
Sociobiology
, deals with human nature.
RU:
And then he put out
On Human Nature
. And a leftist feminist threw a pie at him, even though he was a liberal environmentalist, basically for looking at human behavior as having certain predispositions, just like all other animals do.
JQ:
Someone dumped a bucket of water over his head while he was coming for a lecture. And so the word sociobiology got demonized. I know a lot of academics at Berkeley, and they're so pre-inoculated against any biological illumination of human behavior that they can't even talk about it. It's so emotional.
RU:
Oddly, just as sort of a weird side note,
Huey Newton from the Black Panther Party was into sociobiology
in the 1970s and studied it. For whatever odd reason, he found it interesting.
JQ:
That is an interesting side note! And that term became so demonized that the people who continued to research it sort of quietly started calling it evolutionary psychology. Interestingly, evolutionary psychology is specifically about the biology of human behavior. Sociobiology is a more general term about the biological roots of all animal behavior. You know, it's like when the creationist movement switched to "Intelligent Design" — they were being defensive. And when we switched from sociobiology to evolutionary psychology, we were being defensive.
RU:
But a lot of the same people still hate it, basically for the same reasons.
JQ:
Yeah. And I strongly recommend Steve Pinker's book,
The Blank Slate: The Modern Denial of Human Nature
. He pretty much devastates all the good-hearted but misguided arguments against sociobiology. To put it in simple terms, if I'm speaking to a social academic about my biological beliefs that I think illuminate human nature and answer a lot of deep questions about human nature, they invariably bring up Hitler or the eugenics movement.
RU:
And certainly all this stuff can be exploited by people.
JQ:
But then again, on the other side — among the people who say that the human mind is ultimately malleable by culture and has no genetically controlled tendencies at all — you have Mao and the Khmer Rogue. Both sides have their holocausts. Pol Pot... all those guys believed that you take the baby, you take it away from its mother, and...
RU:
It's a blank slate.
JQ:
Right. You can create humans that only care about serving the state.
RU:
If you acknowledge that every other living animal group has certain inherent forms of social organization, it's fundamentally absurd to say, "Well no, human beings don't." And certain people on the left remind me of fundamentalist Christians. It's kind of a denial of evolution. They're not denying Darwin, but they're denying something that is a logical extension of Darwin.
JQ:
Right. And the sort-of social science academics on the left are the only ones who have a problem with this stuff. When I speak in front of most women, they're trying to understand their husband and they're all over it. They want to understand why does he do the things he does; why does he communicate the way he does? People on the street assume that there's something fundamentally different about men and women.
RU:
What happens with people in the process of a sex change — like a guy who's taking a lot of estrogen and that sort of thing? Have you looked into that?
JQ:
Sure, I'm fascinated with that stuff. If a woman gets a sex change operation, and she starts taking injections of testosterone, different genes that are suppressed are turned on in her, and she finds herself feeling more aggressive; she finds it harder to cry; she finds it easier to get angry; and she can't get sex out of her mind. I talked to one woman who was in the midst of this process, and she said, "God, I suddenly understand how guys feel."
RU:
So let's distribute some of this.
JQ:
Yeah.
[Laughs.]
Slip it into drinks?
JD:
Except that all of a sudden, she's got facial hair.
RU:
You can get over that.
JQ:
I remember she was describing her experience to me. She was like: "I'm on the BART, and I'm looking at shapely women, and I just wanted to get into their bodies. I mean, it's like it's all about that body." To her that was a foreign experience. She's like, "Wow. So this is how men see the world." Especially young men.
RU:
I wonder when people start to alter people at the genetic level — germ line engineering.
JQ:
Yeah. That's a thorny issue.
RU:
I wonder how that will affect all these kinds of relations. I wonder if that might change some of this.
JQ:
It's hard to pull off, because it's very rare that you get a gene corresponding to one particular trait. Genes all interact with each other, so if you choose a certain gene to give your kid a mathematical ability, that gene cascades through all the different traits in the person and has other unpredictable effects.
RU:
But
some people think
that, in not too much time, even with all the complexity, we'll be able to do this kind of manipulation.
JQ:
I think we will be able to do this kind of manipulation, but we'll start having the kinds of problems we have with our domesticated dogs. We can take a dog and we can breed it for a particular quality — like, I want my dog to be a pug, so I'm just going to concentrate on breeding it for a big face and big strong shoulders. By the time I've created my perfect dog, it has cataracts; it has heart problems; it has breathing problems. Out in nature, all these genes are interacting with the environment at once.
RU:
The theory is that we wouldn't start doing it until we could be pretty sure of the effects. Although I don't necessarily believe that.
JQ:
It's so hard to control because genes only turn on in an environment that triggers them to turn on. So if you're an identical twin, and you're gay, there's only a 50% chance that you're identical twin is going to be gay.
RU:
But if he is, you can have an awful lot of fun together!
JQ:
I'm sure — they even shared a womb together. So if you can't even predict something like your sexuality based on what genes you have, and you also have to sort of control an environment that's going to trigger certain things to turn on...
RU:
[Frivolously]
Yeah, but Kurzweil's super-intelligent machines will figure out how to perfect this technology for us in 2035, right?
JQ:
Well, that's the prediction, but, uh...
RU:
So what do you really think? Are you fundamentally a believer in "The Singularity" or are you a skeptic?
JQ:
I'm a scared skeptic and a hopeful skeptic. Most people who hear about it think it's whacko, so I find myself defending it more often than criticizing it. And I think Kurzweil's actual arguments in his
two most
important
books
are more compelling than the counter-argument from Incredulity, which is just a knee-jerk reaction — "C'mon, this is Rapture for the geeks." Every group makes up some kind of mythos, and this is a mythos for the geeks. I keep thinking of other examples of Singularities. I've never heard anyone talk about the Singularity that's already happened. Let's see if you guys can point it out.
RU:
Language?
JQ:
That's one, but I've never heard anyone talk about the Singularity of techneme — the singularity of tools. Imagine a
Homo habilis
playing with his stone axe, and his buddy says to him, "Grok! These stone axes are not going to change for millions of years, because we're on the flat part of an exponential curve. But this has an abstract design within it, which means it contains information that can be passed down through the generations. And in another 3 million years, we're going to have a feedback loop of information, and pretty soon our tools are going to cover the world; they're going to be on our bodies; and we're going to go from a few thousand of us to a few billion of us. Everything we touch will be a tool. Our tool designs are going to inhabit matter and build our dreams around us. Everything we look at is going to be a manifestation, an embodiment of an idea."
RU:
Right, and all that would be unrecognizable to that person. So in that sense we've been through at least one Singularity. It's kind of like the Arthur C. Clarke idea that advanced technology is indistinguishable from magic.
JQ:
And if you think about this, there's almost nothing I touch in my day that isn't created by humans. Even the food is bred by humans.
Steve Potter says, "Maybe The Singularity already happened." Why would we know about it? Does bacteria know that they're on a giant naked ape?
RU:
Kurzweil is a believer in the soft singularity — a process where we might not even recognize that we've slipped into a different kind of reality when it happens. All I know is that
friends of mine are still dying
at this point from diseases related to aging. That would be one change that would be interesting.
See Also:
Girls Are Geeks, Too
Death? No, Thank You
Sex for Memes' Sake
Counterculture and the Tech Revolution
California Cults 2006