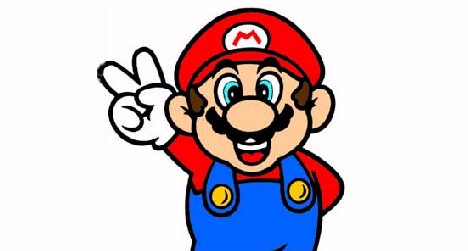 The attackers have been identified
— and they're alive and gloating.
"Guess what: we're not Republicans. In fact, I'm one of the most hard-core liberals I know."
A post on the John Edwards blog claimed credit for an attack on his campaign HQ in Second Life — saying that "We simply did it for the lulz... The fact you were so bent out of shape to make a blog post on the OFFICIAL JOHN EDWARDS BLOG about how some people placed a bunch of shittingdicknipples on your lawn is mighty telling."
The post was deleted from Edwards blog. (Its last line was "Enjoy your AIDS!") But the poster used the name Mudkips Acronym, which also turns up in
a January entry on Encyclopedia Dramatica
, identifying him as a member of a longstanding Second Life "invasion group." Its name is given as "Patriotic Nigras: e-terrorists at large," and Saturday the entry was updated to claim credit for the Edwards attack.
This would make the Edwards attack just the latest installment in a longer history of random assaults. The page describes the group's
first attacks
as griefing pranks on Second Life's "Gay Yiffy" virtual nightclub —
blocking
the exit doors on a disco's private rooms, and filling its dance floor with an annoyingly large box. They returned to build a wall with a
swastika
of American flags, and eventually acquired a "Doomsday" weapon that creates endlessly replicating cubes.
The group also claims weapons like "the Dong Popgun" (which fires a barrage of penises), and the "
Cosby Block
" (a profilerating posters of the Jell-o pudding pops spokesman). One Second Life blogger accused the group of distributing the infamous Goatse picture, a tactic confirmed by
a Second Life newspaper
. And the group's ultimate weapon — the "
Mario mosh pit
" — even floods an area with images of Nintendo's Mario character.
YouTube footage apparently captures the attacks, set to
musical soundtracks
like "America: Fuck Yeah", or the soundtrack to Star Wars. A climactic January attack targeted another night club in Second Life, according to their Wiki page — followed by a permanent ban of the group's members. (They believe Second Life had successfully identified their computer hardware, according to the web page.) It claims the group is now armed with an "unbanning" tool, and having grown to at least 15 members, now hides in a secret base somewhere in Second Life's virtual sky.
On the Edwards blog, Mudkips Acronym also posted that "we had something much bigger planned, and the actions of a few in the organization sort of spoiled it." Even then, he was amused by the online coverage and wrote that "If this sort of hilarity is getting out after something rather routine, we can only dream of what would happen later."
John Edwards had been running a flawless online campaign, with a web site
promising
Edwards will "ensure America's greatness in the 21st century." The candidate assembled an impressive online outreach effort, with pages on
all the major social networking sites
. (Although his
LiveJournal site
still sports embarrassing ads for cheap flights to Las Vegas because the campaign didn't pay the $2.00 a month for an ad-free account.) Last month an Edwards volunteer decided to create a campaign headquarters in Second Life — prompting mixed reactions. ("Edwards To Pin Down Crucial Techno-Savvy Shut-In Vote," joked
Wonkette
.) But other Edwards volunteers were clearly excited. "Excuse me, your netroots are showing!" gushed a poster on the Edwards site. "The Edwards campaign once again proves its Web 2.0 credentials..."
It was barely more than two weeks before the attackers struck — setting off an interesting discussion about the state of the online world.
"This is the modern-day equivalent of hippies freaking out the squares," wrote a
blogger at Wired
. "You see countless news stories about this, over and over again: the gray humorless drones of political parties or corporations rushing to establish a presence in Second Life because it's the thing to do, only to find themselves staring directly into the collective Goatse.cx of the Internet's soul."
One of the attackers struck the pose of a
manifesto writer
. "[T]he truth is, there is something terribly wrong with Second Life, isn't there...? [W]here once you had the freedom to object, think, and speak as you saw fit, you now have IP bans and hypocritical labelers coercing your conformity and soliciting your submission."
But their real motivation seems to be
the thrill of griefing
. "You don't have to have furries to be a target," notes another comment, "all you have to be is so full of yourself that you freak out over an attack. Freak out once and they'll come back because the more you struggle and complain, the funnier it is."
And one poster goes
even further
. "The thing is... griefing is pretty much the only way to make Second Life fun if you aren't a furry or a pedophile or something."
Second Life's creators, Linden Labs, were compelled by the incident to issue a
middle-of-the-road response
("At Linden Lab we do the utmost to ensure the protection of creative expression, within certain bounds. Ultimately, instances in which residents engage in vandalism will have to be taken on a case by case basis according to our terms of service.") And Second Life boosters had already been sharing their
tips
for dealing with griefers. But perhaps the best summation came from a comment
at the Game Politics site
.
"Why does everyone think that this was political? This is what happens in Second Life."
According to the
Second Life Herald
, the Edwards virtual HQ had already been targeted by a
pesky next door neighbor
who insisted on touting the presidential candidacy of John Edward — the psychic host of TV's "Crossing Over."
Q: Will Edward be making a visit to SL?
A: He's already here. He's inside all hour hearts and minds. Because he can read them.
Q: how can he concentrate?
A: I imagine he just squints his eyes really hard

In an unpredictible online environment, political campaigns will face situations that are new and unexpected. (The Huffington Post went to the trouble of
pointing out
that while Edwards had a virtual headquarters, there were "scantily clad vixens nearby.") One observer even found their way to Edwards' blog and posted "John, welcome to the internet. If you can't stand the heat, stay out of the kitchen, but if you are willing to laugh at the insanity you'll find many friends there."
As a kind of confirmation, the online pranksters themselves updated their Encyclopedia entry with a link to an apparently-related web page. Accessing the page plays the dramatic finale to Tchaikovsky's 1812 Overture while showing a picture of a giggling anime girl — and a five dollar bill with John Edwards' face.
"Sorry we broke your intertube campaign, Mr. Edwards," it says.
"So here's 5 bux."
See also:
Who Are Second Life's "Patriotic Nigras"
Steve Wozniak v. Stephen Colbert — and Other Pranks
Craigslist Sex Troll Gets Sued
Is Yahoo/Flickr DMCA Policy Censorship?