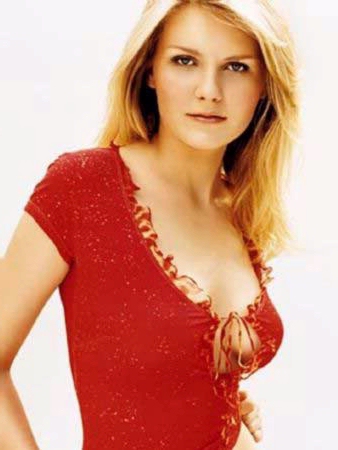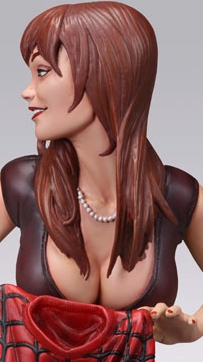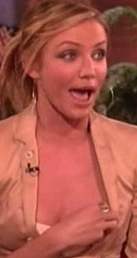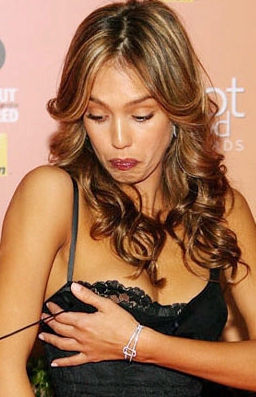 "Public diplomacy" in Hollywood
isn't exactly an exercise in subtlety. But sometimes, publicists, studio executives, or whoever dreams up these boob-headed propaganda schemes, actually try to trick us by presenting "authentic" incidents of "titillation". Which are totally
not
authentic.
In fact, call us paranoid, but we strongly believe there is a well-established, but never openly-acknowledged, plan among movie marketers and star handlers to manipulate the constituencies of female celebrities. Shocking? Yes.
However, here's five tabloid examples that make the case.
1. Dead Man's Chest?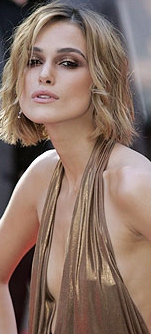 Three franchises compete this weekend over the biggest box office in movie history.
Pirates of the Caribbean 3
is the big contender, and suddenly its lead actress starts jabbering about... well, here's the resulting headlines.
Keira Knightley Wants Bigger Breasts
Keira Knightley Wishes She Had Larger Chest Size
Knightley Not Happy With Her Breasts, Wants Them Bigger
Knightley: 'I don't have tits!'

Keira plays the feisty Elizabeth Swann in the new
Pirates
movie — an adventure-loving tomboy. Of course there's a
line of merchandise
associated with the film, and when asked later for her opinion on her officially licensed action figure, Keira responded similarly. "It's nothing like me! She's got tits, for a start! I don't have tits!"
And the headlines rolled again...
Pirates Of The Caribbean: Live Woman's Chest
Keira Knightley Says Well-Endowed 'Pirates' Action Figure
Looks Nothing Like Her
Keira bemused by Pirate doll's ample cleavage
Keira Knightley: I Don't Have Any Tits!

Tits! Tits! Tits!
Pirates of the Caribbean 3
. Everyone got the message?
2. The Right Stuffing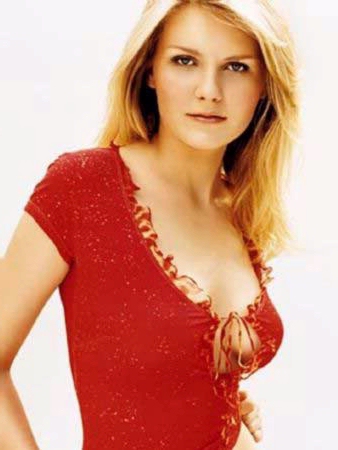 But Keira is only the first example of a marketing ploy gone wild. Just a few weeks earlier,
Spiderman 3
broke box office records by earning $117 million in its first day. By that weekend it had racked up over $381 million, and it's already become one of the twenty highest-grossing movies in cinema history.
But did Spiderman have his own secret weapon?
Just days before the movie premiered, Kirsten Dunst told British reporters that "I had to wear a padded bra for this movie...! I embraced my Mary Jane boobs!" And the headlines started spilling out.
Bust boost for Kirsten
'I had to wear a padded bra'
Kirsten Dunst sexes up Spider-Man's Mary Jane...
Kirsten Dunst Has Saggy Boobs*

* A blogger named Mocksie.

Kirsten Dunst issued more breast-related comments in 2004 while joking about the release of a
video game
for
Spiderman 2
. After spotting her character, Dunst
announced
"They made her boobs gigantic! I was like, 'Tone down the boobs, please!'" For this year's movie, her publicist apparently
advised
her to be a little more breast-positive. ("...I get it. It's OK... I didn't feel like it was sexist or anything...") And speaking of her character, Spider-Man's girlfriend, she added, almost prophetically, that "I know that her boobs are usually enhanced on the action figure toys as well."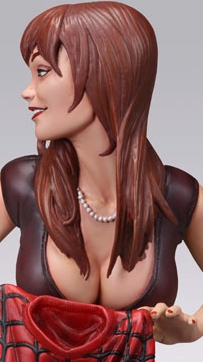 A few days later, Marvel comics issued this 7-inch collectible figure.
Is Kirsten Dunst's bra-stuffing a legitimate news story? (It is a kind of special effect...) It's a bit of trivia that seemed suspiciously timed, guaranteed to seize the attention of the celebrity press, even those who were already covering the future of Spiderman movies. One reporter ultimately couldn't resist
asking
as his next question "whether her bigger breasts will be seen in a fourth film?"
3. Charlie's Nipple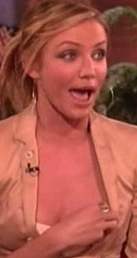 Can
Shrek 3
compete with this titillation? After all, the film's leading actress is...a giant animated ogre. But fortunately for the producers, her voice is supplied by Cameron Diaz, who played one of
Charlie's Angels
. Leaving nothing to chance, she appeared to promote the film on
The Ellen DeGeneres Show
— and then pulled her breast out.
Cameron Diaz flashes boobs on Ellen
Ellen Checks out Diaz's Boob
Cameron Diaz Has Nip Slip on Ellen Show
Diaz bares a breast on Ellen

In the press, the incident was a wardrobe malfunction, of course, and Ellen relayed a message to Diaz from the production staff.
"They're asking you to pull up your shirt."
But it was a publicity masterpiece — and all the headlines prove it.
Shrek 3! Shrek 3!
Cameron's nipple!
Shrek 3!
No wonder Muslim fanatics hate us.
4. The Visible Woman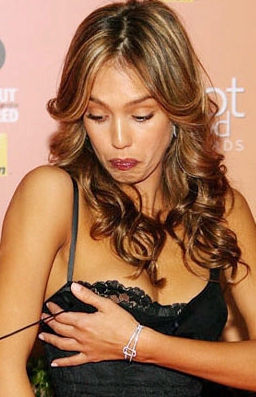 That's enough breasts to last through Memorial Day weekend — but at least one Hollywood actress thinks you're in for a long, hot summer.
Two weeks before the
Fantastic Four sequel
opens, the film's leading actress starts making the rounds. Jessica Alba clumsily announced to one reporter that she hopes this movie will alleviate the ongoing problem of how friggin' hot she is. "I hope all my new work will help producers in getting past my hotness," she
complained
to
GQ
magazine.
And then for good measure, she started talking about sexy body parts.
"I have my own fashion style and do not try to fit in," Alba began "I don't have my breasts under my chin, I'm not showing butt cheeks, nor much legs..." So she's saying she dresses her tragically-hot body in a less-than-sexy manner. But this plea for attention is so blatant, Gary Larson could've used it for a new
Far Side
cartoon.
What Jessica Alba says:
"I don't have my breasts under my chin, I'm not showing butt cheeks."
What reporters hear:
"Blah blah blah
breasts
. Blah blah blah
butt cheeks
."
5. Disney Girls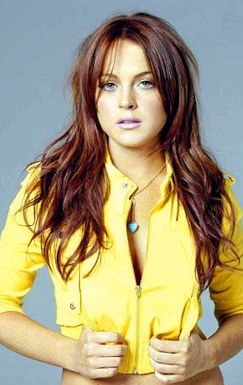 There's other examples of this phenomenon too. In 2005 a rumor
leaked
to the tabloid press that Lindsay Lohan's breasts were so humongous, they'd had to be digitally reduced when she appeared in Disney's newest movie about Herbie the Love Bug. (Which was, ironically, called
Fully Loaded
)
The film's producers later squelched this rumor — and in fact, 18-year-old Lohan spent most of the movie in a sternly unrevealing racing uniform.
Two years later Lohan would
check into rehab
after crashing her Mercedes in a suspected DUI incident. But her brush against notoriety had already put this whole phenomenon into perspective.
Yes, movie publicists and the entertainment press like to steer the conversation towards what's "under the hood."
But ultimately isn't it even more demeaning to pretend there's nothing there at all?
See also
:
The Secret Ending of Pirates of the Caribbean 3
10 Worst Spiderman Tie-Ins
Dustin Diamond vs. Sgt. Harvey
World Sex Laws
Libertarian Chick Fights Boobs With Boobs
Sex Expert Susie Bright Lets It All Out