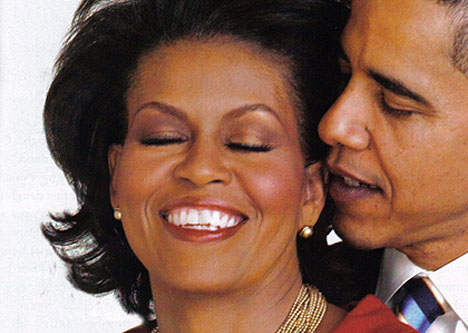 Let's face it, being attractive
has never exactly been a prerequisite for being First Lady of the Nation.
Take Margaret Taylor, wife of 13th President Zachary Taylor. Now there's a face only a shovel could love. And Herbert Hoover's wife? I dare any erection to withstand that vision. (It bears noting that, of course, these guys weren't exactly Marky Mark, either.)
Sure, there was the occasional Jackie Kennedy, the odd Ellen Arthur, betrothed to 21st President Chester A. Arthur. On balance, though, most of them were as funny-lookin' as their presidential partners.
Times have changed, of course, and today a shady character like Nixon — that shifty, sweaty fucker — could hardly run for dog catcher. So obviously (and especially in this culture where double standards rule the day), everyone's had to step up their game to be taken seriously in national politics.
But in Campaign '08 the candidates' wives have taken it to a level that didn't exist even just four years earlier. Don't believe me? Take a look at
how much worse they looked in 2004!
Ga-a-a-a-ck!
So while most of the media are content to pretend to quibble about issues, we've decided to assess the fledgling campaign the only way it really deserved to be qualified – by rating the Top 5 CWILFs of the 2008 presidential race!
Just so that we're clear here: CWILF = Candidate's Wife I'd Like to Fuck. I'm embarrassed to have even had to spell that out, but you never know.
Now without further adieu, let's bring on the CWILFs!
5. Judith Giuliani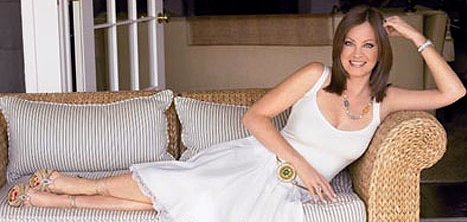 Madonna mia! I'm a sucker for Italian broads, so in some ways I like her more than some of the others. But, she's guilty by association, so the fact she's willing to be with this
skeevosa
makes the baby Jesus cry. What can you say about a guy whose own daughter didn't tell him she was accepted to Harvard, and who publicly endorsed Barack Obama just to spite him? But more on her later …
4. Jackie Dodd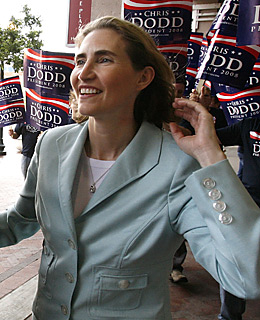 The hotter of the two (!) Mormon candidates' wives. And you never know about those magic underwear – everyone assumes that these must be granny panties, but since nobody's talking about it, they
could
have modernized them into thongs or bikinis. And the fact that she managed to make her husband forget about dating the likes of Bianca Jagger and Carrie Fisher (in her hot
Jedi
days) says something, right?
3. Michelle Obama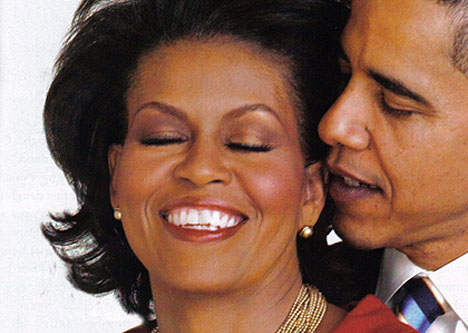 Oh my, forget about the historical implications of Barack in the
so-called
White House, how about some hot chocolate in the Oval(tine) Office? Some bootylicious lovin' in the Lincoln Bedroom? Is that even irony? I'm not sure, but I'm into it. The fact that she's no wallflower (she's described herself as having a "loud mouth") only makes my hardened wood petrified.
2. Elizabeth Kucinich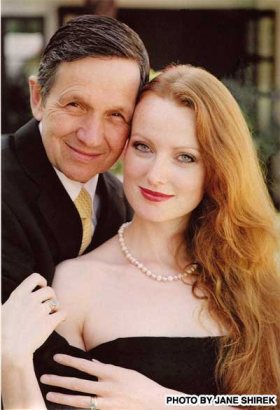 Progressive superhero Dennis Kucinich has been getting his balls broken over his new hot, young trophy wife, and I for one am going to make sure this doesn't stop anytime soon. I haven't seen an example of beauty and the beast this extreme since, uh... the last time I got laid. Thank god she at least has a little beaver tooth thing going on with her mighty incisors, or else someone might accuse him of pandering to the electorate.
1. Jeri Thompson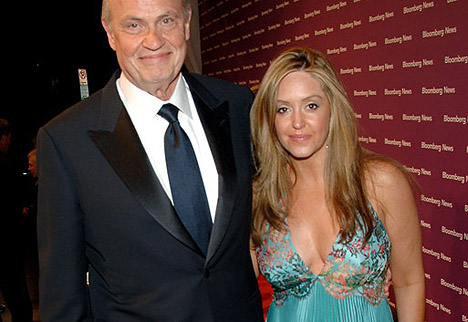 Despite the ick factor of actually imagining her curling up with that flubbery fossil, the wife of jowly, drawling old bastard Fred Thompson takes the fuckability cake. She's one of them there smart chicks, too (if I go to my grave without ever having banged a political consultant, it'll only be because god thinks I'm a douche and wants to see me unhappy).
Honorable Mention: Bill Clinton
Okay, he's actually more of a CHILF, and
I
certainly don't wanna fuck him, but I'm amazed by how many girls consider this guy an unqualified, no-questions-asked panty-dropper. Issues of age, infidelity, even politics fly right out the window. So for the love of god, if Hillary wins, somebody keep him away from
zaftig
Jewess interns, will ya? Also: can a First Gentleman be impeached? Pray for a Democrat-controlled Congress.
Honorable Mention: The Daughters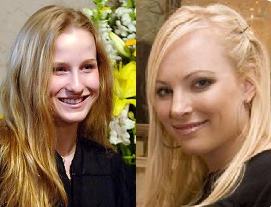 I decided not to make a separate list of candidates' daughters I want to fuck. Not because that would be "wrong" (please!) – only because I couldn't come up with a cool acronym. CDILFs? Doesn't work.
But I can't resist calling out the previously mentioned Caroline Hanover (Giuiliani) and Meghan McCain, who's just about the complete opposite of Hanover. McCain is accompanying her father on the campaign trail, maintaining a blog, and looking like the hottest prospective First Daughter since, um, the last REAL one. (Yes, I'm the father of Jenna Bush's baby. There you have it. Though she told me girls can't get pregnant that way.)
See Also:
Racist Porn Stars
Democratic Cartoon Candidates
The Five Faces of Bush
Senator Vitter's Suppressed Statement
John Edwards' Virtual Attackers Unmasked
YouTube's 5 Sorriest Questions for the 2008 Presidential Candidates